The European Union Agency for Fundamental Rights (FRA) has extended the online survey "Let's get loud!" for lesbian, gay, bisexual, trans, intersex and queer (LGBTIQ) people until 22 August. Through this survey, the independent center aims to gather information on the living situation and experiences of discrimination of sexual and gender minorities in Europe.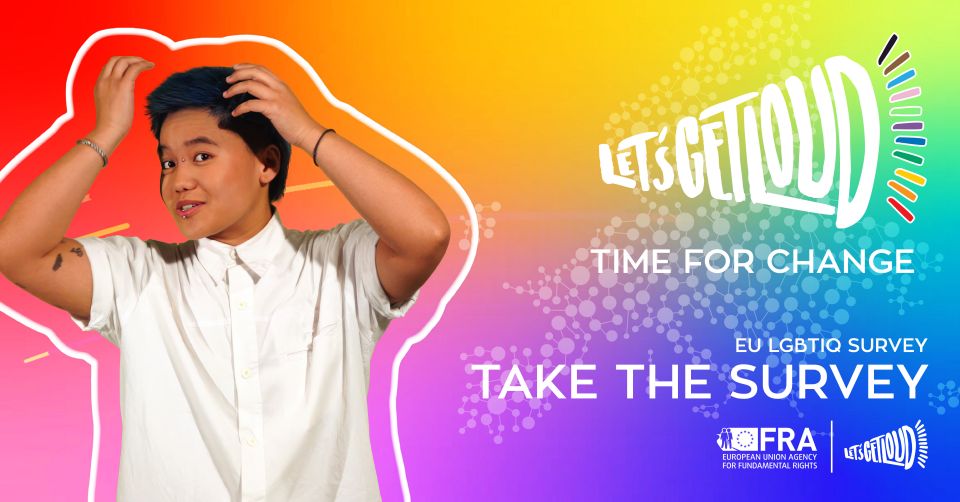 After 2012 and 2019, this is the third European LGBTIQ survey. The Ministry of Family Affairs, Integration and the Greater Region is encouraging people to take part in the survey, as the Government uses the results of these studies as part of its policies to promote the rights of LGBTIQ people.
The online survey is open to LGBTIQ people aged 15 and over living in the European Union, Albania, Serbia and Northern Macedonia. The survey is anonymous, available in a total of 32 languages and takes about 20 minutes to complete.
Interested persons can participate in the survey at the following link: https://www.lgbtiqsurvey.eu/lgbtiq/?campaign_id=96&lang=en_EN.
Press release by the Ministry of Family Affairs, Integration and the Greater Region